Founder and Chairman,
Nightingale Partners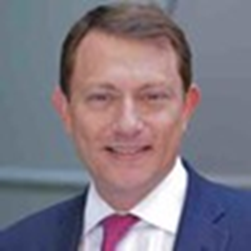 John Gorman is the founder and chairman of both Nightingale Partners and Gorman Health Group (GHG). Nightingale Partners is the first Opportunity Zone fund to invest in and operate large-scale social determinants of health interventions with health insurers, local governments, and provider organizations. Gorman Health Group is the healthcare industry's leading consulting practice, specializing in turnarounds of distressed Medicare and Medicaid health plans.
Prior to founding GHG in 1996, Gorman was appointed as the first director of the Health Care Financing Administration's (HCFA) Office of Managed Care by President Bill Clinton. At the HCFA, he provided day-to-day management, and served as the external liaison for the Medicare and Medicaid managed care programs.
During the 1993 debate on national health care reform, Gorman was chief lobbyist on health care financing issues for the National Association of Community Health Centers, an organization of federally funded primary care clinics for the medically underserved.
His career in Washington began in 1990 as press secretary and staff director for U.S. Representative John Conyers, Jr. (D-MI), then-chairman of the Government Operations Committee.
Gorman is active with Calvary Women's Services, DC's largest housing and social service organization for homeless women; and with Humane Rescue Alliance and City Dogs, two DC-based rescue and adoption agencies for at-risk canines. Gorman obtained bachelor's degrees in government and economics from Oberlin College in 1990.
Gorman was appointed to the HAP Board in 2019.