Senior Vice President, Chief Sales and Marketing Officer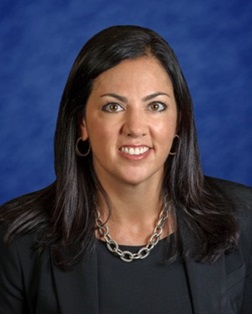 As senior vice president, chief sales and marketing officer, Margaret Anderson is responsible for HAP's strategic planning function, sales and service for all products, as well as overseeing the teams responsible for the company's digital strategy, product development, advertising, public relations, marketing communications, community outreach, worksite wellness and market intelligence.
With more than 25 years of experience in the health care industry, Margaret has a wide breadth of experience across all market segments including large and small employer groups, government programs (Medicare and Medicaid) and individual sales.
Prior to joining HAP, Margaret served as vice president and general manager at BlueShield of California and region president, Medicare, at WellCare Health Plans in Tampa, Fla. Before that, she held a variety of roles at HealthNow New York and BlueCross BlueShield of Western New York including vice president, TPA and Medicare; director, Business Planning and Development; director, Employer Group 100+ Market; and director, Small Group 2-100 Market. She was also the owner and manager of ProScan Imaging in Buffalo, N.Y., and vice president, North East Region for InSight HealthServices Corporation in Newport Beach, Calif. Margaret began her career as a sales representative for TAP Pharmaceuticals in Cincinnati.
She holds a Bachelor of Science degree in marketing from Canisius College in Buffalo, N.Y., as well as an executive certificate in Health Care Leadership from Harvard School of Public Health.