Retired Partner,
PRICEWATERHOUSECOOPERS LLP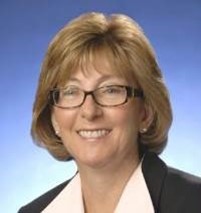 Denise Essenberg is a retired partner with PricewaterhouseCoopers (PwC) where she spent 39 years helping her clients address complex business challenges. She has served numerous insurance clients across the property/casualty, life, and health payer sectors, giving her important industry expertise for service on HAP's board. Essenberg has significant experience advising her clients on acquisitions, pre- and post-transaction integration issues, business divestitures and adoption of new technologies.
Essenberg has extensive experience in corporate boardrooms, advising audit committees of public and mutual insurance companies, including Fortune 100/500 insurance companies. She has advised clients on financing and balance sheet issues, including guiding clients through successful IPOs, demutualization, debt offerings and secondary equity offerings.
As the audit transformation leader of PwC's insurance practice from 2014 to 2019, Essenberg led a virtual team of partners and senior managers. She gained governance experience at PwC when she served on the firm's financial services partner admission committee for several years.
Essenberg earned her bachelor's degree from Michigan State University. She has served on a number of business and industry boards, including: Connecticut Business and Industry Association; Grand Rapids Chamber of Commerce; United Way of Central and Northeastern Connecticut; American Red Cross Connecticut Chapter; American Red Cross of Greater Grand Rapids; Saint Joseph College Board of Trustees; and Priority Health Audit Committee.
Essenberg was appointed to the HAP Board in 2021.