Nike Otuyelu, CHC, CCEP, CHPC, CFE
Chief Compliance Officer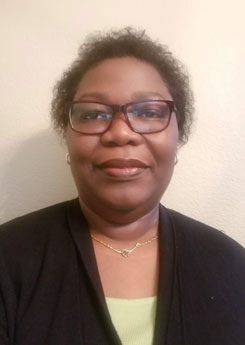 Nike Otuyelu was named chief compliance officer of HAP in 2021. In this role, she is responsible for ensuring that the organization complies with all state and federal laws, regulatory requirements, policies and procedures.
With 20 years of well-rounded leadership experience in the health care industry, Nike has an in-depth operational knowledge of Commercial, Medicare and Medicaid programs, as well as the Affordable Care Act (ACA) Marketplace. She is also a subject matter expert on HIPAA; Fraud, Waste and Abuse; and overall compliance program administration, having successfully implemented effective compliance programs at various organizations throughout her career.
Her previous experience includes serving as corporate compliance and risk management officer at Community Health Choice, the health plan of the Harris Health System in Houston, as well as senior vice president of operations in Solon, Ohio, and senior vice president of compliance, both at Universal American (Centene) formerly headquartered in White Plains, N.Y. She also held other leadership roles at Avota in Houston, Oxford Health Plans in White Plains, N.Y., and Healthfirst in New York.
Nike is fluent in French and holds a bachelor's degree from the University of Ibadan, Oyo State, Nigeria. She holds the following certifications: Certified Healthcare Compliance (CHC) and Certified Healthcare Privacy Compliance (CHPC) from the Health Care Compliance Association (HCCA); Certified Compliance & Ethics Professional (CCEP) from the Society of Corporate Compliance Ethics (SCCE); and Certified Fraud Examiner (CFE) from the Association of Certified Fraud Examiners (ACFE).