Nike Otuyelu, CHC, CCEP, CHPC, CFE
Chief Compliance Officer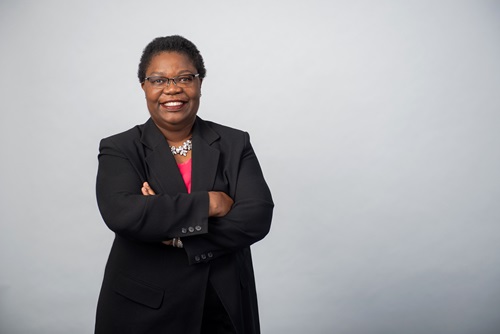 As HAP's chief compliance officer, Nike Otuyelu and her team are entirely focused on ensuring that HAP meets its commitments—contractually and legally—to all stakeholders.
With 20 years of leadership experience in the health care industry, Nike has an in-depth operational knowledge of Commercial, Medicare and Medicaid programs, as well as the Affordable Care Act (ACA) Marketplace. She is also a subject matter expert on Health Insurance Portability and Accountability Act (HIPAA); Fraud, Waste and Abuse; and overall compliance program administration. Nike has successfully implemented and administered comprehensive compliance programs at numerous organizations. She joined HAP in 2021, after serving as corporate compliance and risk management officer at Her Community Health Choice in Texas.
She is a master collaborative who believes there is no problem without a solution if people are willing to come together and work towards a common mission. She was drawn to HAP based on its deep commitment to community health and the vision to make Michigan a healthier place for all its residents.
When not working, Nike enjoys spending time with her family. She is an avid reader, enjoys making home cooked meals and hiking in nature. Nike is also fluent in French.
She's committed to volunteering with causes related to health and wellness and, while in Texas, led an effort for the State to support her organization's program for post-secondary education program for mothers on public assistance, in a bid to enhance their professional skills and obtain a degree. It's the kind of win-win outcome she seeks regularly through her work at HAP.
Nike holds a bachelor's degree from the University of Ibadan, Oyo State, Nigeria. She is certified in Healthcare Compliance and Healthcare Privacy Compliance from the Health Care Compliance Association (HCCA.) She earned her Certified Compliance & Ethics Professional (CCEP) from the Society of Corporate Compliance Ethics (SCCE) and Certified Fraud Examiner (CFE) from the Association of Certified Fraud Examiners (ACFE).