Understanding prescription coverage
Find out if we cover your prescription drug
We cover a wide variety of drugs for our members with prescription drug coverage. But there are some drugs that are not included under that umbrella. HAP plans include a covered drug list, also known as a formulary, to keep you informed about the drugs we cover. Our pharmacy and health care providers meet regularly to update the list. We do this to ensure that members have access to safe, cost-effective and high-quality drugs.
Is my drug on the covered drug list?
The easiest way to tell if your drug is covered is to download the covered drug list for your type of plan. If you have a non-Medicare plan you can also search for drugs with our interactive drug finder tool.
We update these covered drug lists on a regular basis. If you save a copy, it may not have most current information. So check this site often for updates.
These covered drug lists include all of the prescription medications we cover under each specific plan.
• Brand names are capitalized.
• Generic drugs are listed in lowercase. When a covered drug list includes a generic drug, only the generic drug is covered.
There are three drug lists to choose from based on the type of plan you have.
Medicare
Medicare members have their own covered drug list. Coverage can be reviewed by downloading our Medicare formulary PDF. Press Ctrl+F (Command+F for Mac) and type in the name of the drug to see whether it's included in the covered drug list for your type of plan.
Health plan terminology
This short video explains benefits, deductibles, copays, coinsurance, and out-of-pocket maximums so you can make the right decisions. (Video, 3:15)
Open video transcript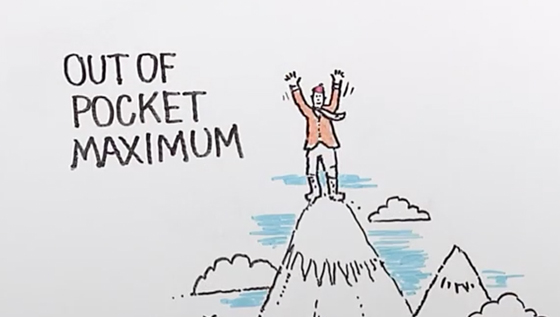 Employer-provided plans
Typically, these are health plans that businesses offer to their employees. These are also known as Commercial health plans. Use our drug finder tool to search for drugs that HAP covers.
Qualified health plans
These plans are purchased by individuals or small businesses (50 or less employees) through the Health Insurance Marketplace or directly from HAP.
Qualified health plans, or QHPs, are Affordable Care Act-compliant plans that cover essential health benefits and follow established limits on out-of-pocket costs.
Use our drug finder tool to search for drugs that HAP covers:
Download the full 2023 QHP covered drug list.
Download the full 2024 QHP covered drug list.
Access your benefits and save money on drugs
Most HAP plans include prescription drug coverage. We want to make sure you get the pharmacy benefits you need.
For the most detailed, up-to-date information about your personal prescription drug coverage, log in and click "My Prescription Coverage." You also can browse these resources for your type of plan.
General information about prescription drug coverage
No matter what type of plan you have, we'll help you get the most out of your pharmacy benefits. Find answers to questions many of our members ask, including:
• Is my drug covered?
• How do I fill my prescription?
• Where can I find a HAP-network pharmacy?
Your personal pharmacy benefits made easier
Prescription drug coverage doesn't have to be confusing. We provide easy access to information such as:
• A breakdown of our prescription drug tiers or the different levels at which we cover medications
• How to get specialty drugs, which aren't available in most pharmacies
• Information on medication safety
Convenient, cost-saving prescription drug coverage
Your money and time are valuable. That's why we offer resources like these:
• How to save money on prescriptions
• Home-delivery pharmacy service to get drugs delivered right to your mailbox
• Our 90-day prescription program to get a 90-day supply of select drugs instead of the standard 30-day supply
Online prescription resources
HAP members also can get detailed information about medications online. Log in to your online member account to get access to your:
• Copay amount or total cost for members with high-deductible plans
• Details about drugs, including possible side effects and generic alternatives
• Drug pricing by pharmacy based on your personal benefits
Log in to see this information.
Restrictions for covered drugs
Some drugs have coverage restrictions, such as prior authorization from your doctor or the amount you can have at a particular time. Learn how we list these restrictions in our covered drug lists.
Prior authorization
Some drugs have criteria you must meet before we cover them. You or your doctor need to get approval, also known as prior authorization, from us before you fill your prescriptions for these drugs. We list these medications with a "PA" notation.
Your doctor can change the prescription to one that doesn't require prior authorization or submit a prior authorization request to us.
View your pharmacy prior authorization history by logging in.
Quantity limits
Some medications have quantity limits – restrictions on the amount a pharmacist can dispense at one time or on the number of refills allowed. For example, you can obtain specialty drugs for up to a 30-day supply.
We list medications that require quantity limits with a "QL" notation. Talk to your doctor about quantity limits and how they may affect your health care.
Specialty drugs
Specialty drugs require prior authorization from the doctor before we cover them. We also require prescriptions for these medications to be filled by our specialty pharmacy partner, Pharmacy Advantage. We list specialty drugs with an "SP" notation.
Learn more about our coverage of specialty drugs.
Step therapy
We may require you to try an alternative drug before we cover a particular drug. This process is called step therapy.
Here's an example of how step therapy works:
1. Drug A and drug B both treat a health condition. If you have that condition, we may not cover drug B unless you try drug A first and it didn't work for you.
2. If drug A doesn't work, then we'll cover drug B.
We list drugs that require step therapy with an "ST" notation. If you're a new HAP member and have already gone through step therapy with a prescription drug, talk to your doctor about submitting a prior authorization request for the preferred drug.
What if my drug isn't on the covered drug list?
If you don't see your drug listed on our Covered Drug List, you can ask us to cover it if you feel the drug is necessary for your health and other drugs we cover will not be as safe or effective. To request an exception, you may call us or you may submit your request by logging in to hap.org and following the link to Medical Exceptions in the Prescription Coverage tab.