A trusted health care partner for more than 60 years
HAP is a Michigan-based, nonprofit health plan that provides health coverage to individuals, companies and organizations. We partner with doctors, employers and community groups to enhance the overall health and well-being of the lives we touch. With more than 1,100 dedicated and passionate employees, our goal is to make health care easy for our members. From the way we help answer their questions, to the extensive list of doctors and hospitals we work with, to all of the valuable benefits we include in our plans, our members are at the heart of all that we do.
Our members know they can count on us for:
Quality, accredited health care. Since 1993, we've been annually recognized as an industry leader in clinical performance and consumer experience by the National Committee for Quality Assurance.
Personal service. Our members are supported by award-winning customer service. We're real people here to answer questions, provide guidance and take care of any concerns.
An extensive provider network. Our ever-expanding network includes thousands of doctors. Our HMO service area reaches 24 Michigan counties, and our PPO network offers providers throughout the entire state. And best of all, we don't require referrals for most services. Additionally, our strategic partnerships offer national and statewide networks for Michigan-based companies with members living outside the state.
Award-winning programs.

We're known for our leading preventive services and disease management and wellness programs. We cover cancer screenings, physicals, flu shots and more.

And our Restore Caretrack® program

offers personalized services to help manage chronic conditions, such as high blood pressure, diabetes and asthma.

Innovative tools and services. We find helpful ways for our members to better manage their plan benefits and health goals.

Our Health Care Cost Estimator, an online tool, quickly compares costs from different doctors and hospitals to allow members to make informed decisions about their treatments and spending.
Our telehealth services provide 24/7 access to a doctor or other medical professional to help with common issues like colds, flu or infections.

Integrated care coverage. Our network includes most major hospitals throughout Michigan, including those in the Henry Ford Health System. And, because we are a subsidiary of Henry Ford, our members who are Henry Ford patients enjoy the benefits of seamless integrated coverage and care. This includes things like access to MyChart, which allows you to schedule doctor visits, request prescription refills, check lab results and more.
Fiscal responsibility. We take this seriously. We work hard to explain the complex health care system to our members so they better understand how to spend their health care dollars wisely and pick the plan that's best for them. We're fiscally responsible to them. Ninety percent of our premium revenue is spent on funding health care services for our members.
Health plans for everyone
When it comes to quality health care, HAP has you covered. Guided by our long-standing belief of affordable access to quality health care, we can help you find a plan to fit your needs. We offer a wide range of plans:
More than just health insurance
We go beyond doctors and copays. HAP offers benefits, programs and services that other health plans simply don't have.
Money-saving discounts on health and wellness-related activities, like gym memberships and therapeutic services, through our HAP Member Discounts program
Free identity theft protection and emergency travel assistance through our longtime partnership with Assist America
Member-only and community events, including our HAP 5K Challenge
Digital tools like our myHAP Card digital ID card app can help find a doctor or health care facility, view HAP Customer Service contact information, and get access to and send the ID card of everyone on your plan via fax or email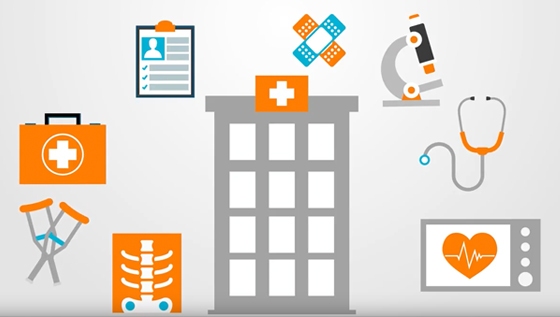 Compare and Save with HAP's Health Care Cost Estimator
Watch for a tour of the tool
Open video transcript