Senior Vice President, Provider Network Management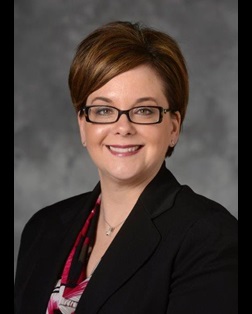 As senior vice president, Provider Network Management, Christine Harder leads HAP's work to engage, support and grow its health care provider network in order to drive value for HAP members and providers. She oversees the organization's provider engagement though contracting, provider data quality, credentialing and value-based contracting activities.
Christine is a seasoned health care industry veteran with nearly 30 years of combined experience at HAP and its parent company Henry Ford Health System. She held leadership roles at Henry Ford in Revenue Cycle Management for more than 20 years before joining HAP in 2015 as vice president, Enrollment, Billing and Payment Operations and subsequently becoming vice president of Provider Operations.
She was named to her current position in 2022, stepping into an expanded role that reports directly to HAP's CEO. Her in-depth knowledge of both the payer and provider sides of the industry ensures that the needs of HAP's health care provider partners are represented at the highest levels of the organization.
Christine holds a Master of Science Administration degree in Health Care Administration from Central Michigan University and a Bachelor of Business Administration degree in Management from Walsh College.