Senior Vice President, Chief Financial Officer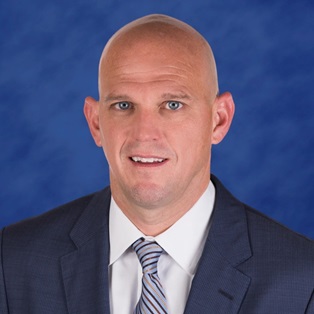 Merrill Hausenfluck was named senior vice president and chief financial officer of HAP in 2022, bringing more than 20 years of comprehensive leadership experience in the health care industry.
His wealth of experience includes leading finance, clinical and operations teams, with a strong emphasis on government programs. He also has a solid track record of revitalizing financial and operational processes, ensuring compliance across government programs while optimizing return on investment.
Before joining HAP, Merrill served as CFO of Envolve Pharmacy Solutions, part of Centene's specialty services division. Prior to Centene's acquisition of WellCare in 2020, he spent 15 years at WellCare, Inc. where he held a variety of leadership positions, including chief operating officer of health plan integration and population health solutions, vice president of finance, and senior director of prescription drug program. During his time at WellCare, the company increased its revenues by more than 500%, exceeding $28 billion in 2020. Earlier in his career, he held leadership positions at Aetna and PacifiCare Health Systems.
Merrill holds a Bachelor of Business Administration degree in Accounting from Radford University in Virginia and serves on the board of directors of Northwest YMCA in Tampa, Fla.