Senior Vice President and Chief Operating Officer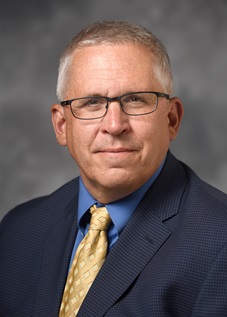 Mike Treash joined HAP in July 2017 as senior vice president and chief operating officer. In this role, he is responsible for overseeing key operational areas of HAP, including Customer Service, Claims, IT, Facilities, Business Transformation, and Enrollment, Billing and Payment Options.
Mike has more than 25 years of experience in health care and financial services. Before joining HAP, he served as vice president of enterprise operations for Priority Health. Prior to that, he held numerous management positions – many of them working with integrated delivery systems – including executive vice president and chief operating officer of Mercy Health Plans in Chesterfield, Missouri; chief operating officer of The Outsource Group in St. Louis; associate executive director for operations at Scott & White Health Plan in Temple, Texas; and senior manager, advisory services at Ernst & Young, where he was responsible for health care strategy.
Mike holds a bachelor's degree in political science from Western Michigan University and a master's degree in public administration from Arizona State University.