Charles Bloom, DO, FACOEP
Senior Vice President,
Chief Medical Officer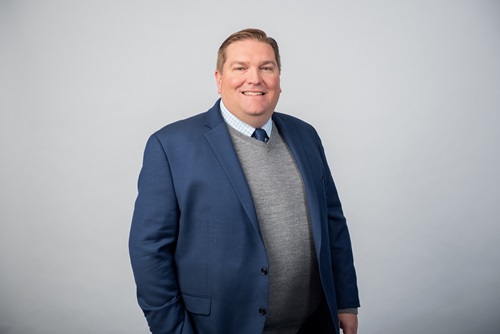 As Chief Medical Officer, Dr. Charles Bloom is responsible for improving health, wellness, and access to care for HAP members with a focus on implementing industry best practices across the care continuum. He leads clinical and operational programs in partnership with the region's health care providers to promote provider and consumer experience, manage cost of care, improve clinical outcomes, and mitigate health disparities within the community. He's particularly proud to work for the only physician-led insurance company in Michigan.
Dr. Bloom has more than 20 years of experience in the medical field, with multiple leadership roles in emergency medicine. Prior to joining HAP in 2016, he served as chairman and medical director of emergency medicine at Genesys Regional Medical Center, and held leadership roles in quality improvement, resident education, trauma management, critical care transport and rapid response at hospital systems he served in Michigan and Nevada.
Early in his career, Dr. Bloom aspired to be a teacher and coach. He fulfills that today through a deep commitment to training and mentoring future generations of health care leaders, physicians, and advanced practice providers.
When not working, Dr. Bloom is devoted to his family and active in supporting his children's academic, athletic, and extracurricular activities. He also dabbles in home improvement projects.
Dr. Bloom received his medical degree from Michigan State University (MSU) College of Osteopathic Medicine and completed his residency in emergency medicine at Botsford General Hospital, part of MSU's statewide consortium. He has received many awards for his clinical and academic work including the University of Nevada School of Medicine (UNSOM) Faculty and Teacher of the Year award, UNSOM IM Outstanding Emergency Department Attending award, the ED Top Doc award, multiple Bravo awards and the Living Our Values (LOV) award.