Felix Valbuena, JR., M.D., FAAFP
Chief Executive Officer,
CHASS Center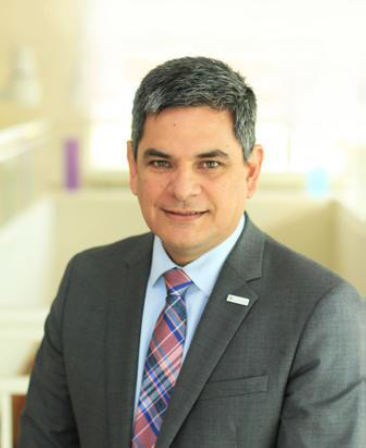 Dr. Felix Valbuena is the Chief Executive Officer of Community Health and Social Services (CHASS) Center in Detroit, a community-based, not-for-profit organization formed to develop, promote, and provide comprehensive, accessible and affordable quality primary health care and support services to all residents of the community, with special emphasis on the underserved African American and Latino populations. Before he was named CEO in 2017, Dr. Valbuena was the Chief Medical Officer at CHASS beginning in 2003..
As a bilingual/bicultural physician, Dr. Valbuena is committed to providing culturally proficient health care in one's native language to ensure a better understanding of, and compliance with, medical treatment. He is an active supporter of Federally Qualified Health Centers, currently serving as Clinician Representative on the Board of Directors of the National Association of Community Health Centers and Board member of the Michigan Primary Care Association. He is a 2007 recipient of the Degree of Fellow from the American Academy of Family Physicians (AAFP) and is a Diplomate of the American Board of Family Medicine. Dr. Valbuena is also Contracted Academic Faculty in the Department of Family Medicine at Henry Ford Hospital.
Dr. Valbuena received his B.A. from the University of Notre Dame and earned his M.D from the Universidad El Bosque, Bogotá, Columbia. He completed his residency in Family Medicine at Henry Ford Hospital in Detroit, where he was named Chief Resident in his third year.
Dr. Valbuena was appointed to the HAP Board in 2021.