Free flu shots, health screenings and more are available
FLINT, Mich. - HAP is working to keep Flint-area residents well with the Fit for Fall Health Fair on Saturday, Oct. 28, 2017. The fair will be held at the Flint Farmers' Market from 10 a.m. to 3 p.m. and will offer residents free flu shots, health insurance advice, health screenings and prizes.

"We're happy to partner with the Genesee County Health Department this year," said Tom Spring, director of wellness and community programs, Health Alliance Plan. "Their scope of programming and community outreach is outstanding. It's critical that people in this area get the proper information to make the best decisions for their health care and wellness."

Representatives of the Genesee County Health Department will be on site to give flu shots and check children's immunization records. HAP Chef Kristi Zebrowski will demonstrate how to prepare nutritious recipes that the whole family will love. Free samples of each dish will be available. HAP representatives will discuss health insurance basics and how insurance benefits can be maximized to meet personal health goals. Representatives of the Hamilton Community Health Network will help people get signed up onsite for Medicaid or Medicare insurance.

Other participating organizations include the Boys and Girls Club of Greater Flint, the Office of the Attorney General, Genesee Intermediate School District, National Kidney Foundation of Michigan, Hurley Medical Center, the CRIM Fitness Foundation, the American Heart Association, North Flint Baptist Church, Total Life Prosperity, Fresh Start Community Development Corporation and the World Wide Toxicology.

Visit hap.org/events for more information.

About Health Alliance Plan
Health Alliance Plan (HAP) is a Michigan-based, nonprofit health plan that provides health coverage to more than 650,000 members and companies of all sizes. For more than 50 years, HAP has partnered with leading doctors and hospitals, employers and community organizations to enhance the health and well-being of the lives we touch. HAP offers a product portfolio with six distinct product lines: Group Insured Commercial, Individual, Medicare, Medicaid, Self-Funded and Network Leasing. HAP excels in delivering award-winning preventive services, disease management and wellness programs, and personalized customer service. For more information, visit hap.org.
# # #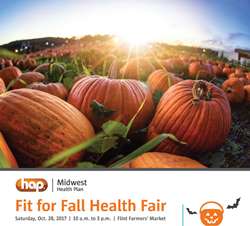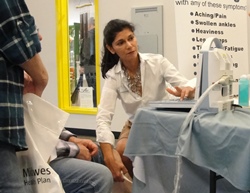 Contacts:
Ebony Dooley
Health Alliance Plan (HAP)
(248) 443‐7847
Rich Donley
MCCI on behalf of HAP
(313) 481-4712