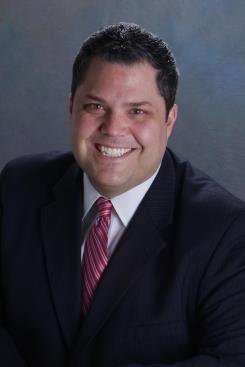 Health Alliance Plan (HAP), a Michigan-based nonprofit health plan, has appointed Steve Selinsky to the position of vice president of product, marketing and community outreach.
In this position, Selinsky is responsible for all sales and enrollment activities for HAP's individual and Medicare customers, as well as the development of HAP's government and commercial products.  He also oversees all of HAP's marketing and communications activities and community engagement, which includes sponsorships and community partnerships in the geographic areas in which HAP does business.
Prior to this appointment, Selinsky served as HAP's vice president of sales and community outreach, having served as associate vice president of business development and director of sales before that. He joined HAP in 2013 after having held sales leadership positions at several major health insurers throughout his 25-year career.  
A strong advocate for the insurance industry, Selinsky served as the president of the National Association of Health Underwriters from 2010 to 2011 and was a board member and chair for NAHU's education foundation. In 2017, Selinsky received the Harold R. Gordon Memorial Award from NAHU. The award is NAHU's highest honor and recognizes him as the Health Insurance Person of the Year.
"Steve's deep experience in the health insurance industry makes him the perfect fit for this new role," said Margaret Anderson, senior vice president, chief sales and marketing officer, HAP.  "His ability to collaborate with agents, employer groups, community organizations and other key stakeholders has allowed HAP to develop longstanding partnerships, which, in turn, translate into better products and service for our members. Steve's gift of relationship building serves HAP and our members well as we continue to expand our product lines and offerings throughout Michigan."
Selinsky is a board member and past president of the Metro Detroit Association of Health Underwriters, as well as a board member and chair of the Health Underwriters Political Action Committee (HUPAC). He also serves on the board of the Hannan Center, which is dedicated to serving the senior population, as well as RISE, an association that provides quality resources for health care professionals.
Having earned a bachelor's degree from Albion College in Albion, Mich., Selinsky is also a graduate of Leadership Oakland and Leadership Detroit.  He resides in Farmington Hills, Mich.
About Health Alliance Plan
Health Alliance Plan (HAP) is a Michigan-based, nonprofit health plan that provides health coverage to individuals and companies of all sizes.  For 60 years, HAP has partnered with leading doctors and hospitals, employers and community organizations to enhance the health and well-being of the lives it touches.  HAP offers a product portfolio with six distinct product lines: Group Insured Commercial, Individual, Medicare, Medicaid (through HAP Empowered Health Plan), Self-Funded and Network Leasing.  HAP excels in delivering award-winning preventive services, disease management and wellness programs, as well as personalized customer service.  HAP is an operating unit of Henry Ford Health System, one of the nation's leading health care systems.