Free flu shots, health screenings and more available to public
FLINT, Mich., – HAP is working to keep Flint-area residents healthy with the Fit for Fall Health Fair on Saturday, Oct. 27, 2018. The fair will be held at the Flint Farmers' Market from 10 a.m. to 3 p.m. and will include cooking demonstrations, health screenings, health insurance advice and a Halloween costume contest with prizes.
HAP Wellness Fair Flint Farmers Market Oct 27 1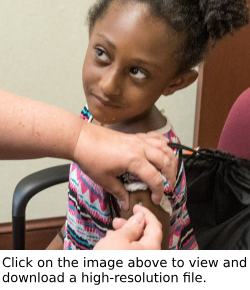 Representatives of the Genesee County Health Department will be onsite to give free flu shots and check immunization records for children.
"This is a great family-friendly event where people of all ages can obtain information and resources to keep them well," said Tom Spring, director of wellness and community programs, Health Alliance Plan. "This is a good opportunity to learn about the benefits of the flu vaccine and how it can help keep communities healthy."
According to the
Centers for Disease Control and Prevention
, the 2017-2018 flu season was one of the longest in recent years. Last year, influenza-like-illness activities spiked in November, reaching a national all-time high in January and February through the end of March. This unusual activity resulted in high levels of outpatient clinic and emergency department visits for flu-related hospitalization rates. From now through the end of the year, HAP will focus many of its community outreach efforts around the importance of flu vaccines.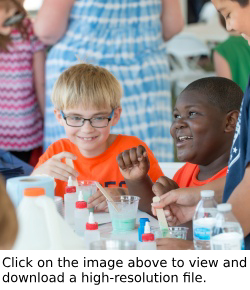 Good nutrition will also be featured at the Fit for Fall Health Fair. Chef Gina Franklin, a Fresh Start Community Development advocate, will demonstrate how to prepare nutritious recipes that the whole family will love. Free samples of each dish will be available for all participants.
HAP representatives will be available to answer one-on-one questions about health insurance and explain how insurance benefits can be leveraged to meet personal health goals. Representatives of the Hamilton Community Health Network will be on hand to help with insurance enrollments.
Fair attendees are encouraged to bring their children to participate in the Halloween costume contest. Children aged 16 and younger will be awarded prizes for participation.
Other participating organizations include the Hamilton Community Health Network, Boys and Girls Club of Greater Flint, the Office of the Attorney General, Genesee Intermediate School District, Hurley Medical Center, the Crim Fitness Foundation, Total Life Prosperity, Fresh Start Community Development Corporation and the World Wide Toxicology and HUB Communications.
Visit
hap.org/events
for more information.
About Health Alliance Plan
Health Alliance Plan (HAP) is a Michigan-based, nonprofit health plan that provides health coverage to individuals and companies of all sizes. For nearly 60 years, HAP has partnered with leading doctors and hospitals, employers and community organizations to enhance the health and well-being of the lives we touch. HAP offers a product portfolio with six distinct product lines: Group Insured Commercial, Individual, Medicare, Medicaid, Self-Funded and Network Leasing. HAP excels in delivering award winning preventive services, disease management and wellness programs, and personalized customer service. For more information, visit hap.org.
###
Contacts:
Ebony Dooley
Health Alliance Plan (HAP)
(248) 443-7847
edooley@hap.org
Noelle Tanner
Health Alliance Plan (HAP)
(248) 443-1076
ntanner@hap.org