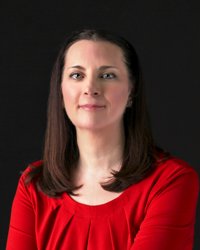 DETROIT, Mich. – Health Alliance Plan has announced the appointment of Lillian Dittrick as vice president of Actuarial and Healthcare Analytics. In this position, she is responsible for actuarial and financial analysis, including predictive modeling and medical expense budgeting and tracking for HAP.
Dittrick has over 25 years of actuarial and analytic experience in the healthcare and financial industries. She has extensive experience developing sophisticated methodologies for the industry, including models for risk, coding and population health management.
"Lillian brings a wealth of experience to the HAP team, particularly related to data analysis, projections, and sourcing industry trends. Her diverse background from both the insurance and delivery system perspectives will positively impact HAP's ability to partner with our health care providers to deliver high quality health care to our members," said Richard Swift, chief financial officer, HAP.
Prior to this appointment, Dittrick served as vice president, Population Health and Provider Analytics for Highmark, Inc where she was responsible for the design of the reporting and analytical packages to support providers in value-based reimbursement programs, design and innovation of the organization's risk stratification approaches, predictive modeling and support of disease and case and utilization management. Before that, she served as director of Risk Analytics for United Point Health in Des Moines, Iowa, one of the largest health systems in the U.S., where she focused on supporting population health analytics, ACOs, payor contracting, risk stratification, risk adjustment, predictive modeling and fee-for-service to fee-for-value financial modeling. Earlier in her career, she held the positions of director of Pricing at United Health Care where she led on and off exchange pricing for small and large group. Dittrick was also a Risk Management Actuary at Wellmark Blue Cross Blue Shield, which she supported care management initiatives, ACOs, PBM and trend analyses - both in Des Moines, Iowa.
Dittrick holds a bachelor of business administration degree in actuarial science from Drake University in Des Moines, Iowa. She is a Fellow of the Society of Actuaries and a member of the American Academy of Actuaries.
About Health Alliance Plan
Health Alliance Plan (HAP) is a Michigan-based, nonprofit health plan that provides health coverage to individuals and companies of all sizes. For nearly 60 years, HAP has partnered with leading doctors and hospitals, employers and community organizations to enhance the health and well-being of the lives we touch. HAP offers a product portfolio with six distinct product lines: Group Insured Commercial, Individual, Medicare, Medicaid, Self-Funded and Network Leasing. HAP excels in delivering award-winning preventive services, disease management and wellness programs, and personalized customer service. For more information, visit hap.org.
###
Contacts:
Noelle Tanner
Health Alliance Plan (HAP)
(248) 443-1076
ntanner@hap.org
Pat Radice
MCCI on behalf of HAP
(248) 321-4651
pradice@mccicorp.com