DETROIT – Health Alliance Plan has announced the appointment of Will Barnes as deputy general counsel. In this position, he is responsible for managing the in-house legal department of HAP, an operating division of Henry Ford Health System.
Barnes has 15 years of experience of in-house counsel for the health care industry. His work with both for-profit and not-for-profit organizations has included responsibility for significant business transactions, governance support, compliance and corporate health law legal analysis.
"Will is a well-rounded leader, able to advise, counsel and provide legal support to executives, boards, leaders and staff at all levels," said Terri Kline, president and CEO, HAP. "He brings a wealth of professional experience that will benefit both HAP and our parent organization, Henry Ford Health System, for many years to come."
Prior to this appointment, Barnes served as vice president and general counsel of the Life, Disability and Dental subsidiaries of Health Care Service Corporation, a licensee of the Blue Cross Blue Shield Association based in Chicago. His previous experience includes serving as in-house counsel for Anthem Blue Cross and Blue Shield in Indianapolis and Denver, as well as general counsel at Sterling Health Plan/Windsor Health Plan in Bellingham, Wash.
Earlier in his career, Barnes served as director of strategic development and managed care at the University of Colorado Hospital and director of Risk Contract Management at Primera Health Care in Denver. He also taught health law in a graduate management program at the University of Denver, having received his J.D. and MBA from Syracuse University and a bachelor of science degree in business administration from Messiah College in Grantham, Pa.
About Health Alliance Plan
Health Alliance Plan (HAP) is a Michigan-based, nonprofit health plan that provides health coverage to individuals and companies of all sizes. For nearly 60 years, HAP has partnered with leading doctors and hospitals, employers and community organizations to enhance the health and well-being of the lives we touch. HAP offers a product portfolio with six distinct product lines: Group Insured Commercial, Individual, Medicare, Medicaid, Self-Funded and Network Leasing. HAP excels in delivering award-winning preventive services, disease management and wellness programs, and personalized customer service.
###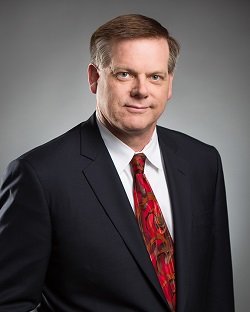 Media Contacts:
Noelle Tanner
Health Alliance Plan (HAP)
(248) 443-1076
ntanner@hap.org
Erica Bush Stamatoulakis
MCCI on behalf of HAP
(586) 599-8089
ebush@mccicorp.com