DETROIT - Health Alliance Plan has appointed Mike Treash senior vice president and chief operating officer (COO). In this position, he is responsible for overseeing key operational areas of HAP, including Customer Service, Claims, IT, Facilities, Business Transformation, Enrollment and Billing and Payment.

Treash has more than 25 years of experience in health care and financial services that includes extensive experience serving in senior leadership positions. Prior to joining HAP, he was vice president of enterprise operations at Priority Health in Grand Rapids, Mich.

"Mike is a strategic thinker with significant experience working with integrated health care delivery systems," said Terri Kline, president and CEO of HAP. "His depth of experience in this area, combined with his experience in the financial services sector, will support HAP in providing the highest quality service to our members while guiding the organization through the ever-changing health
care landscape."

Treash's previous experience includes serving as executive vice president and chief operating officer of Mercy Health Plans in Chesterfield, Mo.; chief operating officer of The Outsource Group in St. Louis; associate executive director for operations at Scott & White Health Plan in Temple, Texas; and senior manager, advisory services at Ernst & Young, where he was responsible for health care strategy.

Treash holds a bachelor's degree in political science from Western Michigan University and a master's degree in public administration from Arizona State University. He is a resident of Royal Oak.

About Health Alliance Plan
Health Alliance Plan (HAP) is a Michigan-based, nonprofit health plan that provides health coverage to more than 650,000 members and companies of all sizes. For more than 50 years, HAP has partnered with leading doctors and hospitals, employers and community organizations to enhance the health and well-being of the lives we touch. HAP offers a product portfolio with six distinct product lines: Group Insured Commercial, Individual, Medicare, Medicaid, Self-Funded and Network Leasing. HAP excels in delivering award-winning preventive services, disease management and wellness programs, and personalized customer service. For more information, visit hap.org.
# # #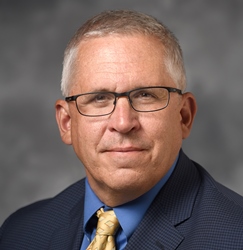 Contacts:
Ebony Dooley
Health Alliance Plan (HAP)
(248) 443‐7847
Rich Donley
MCCI on behalf of HAP
(313) 481-4712