Meet Terri Kline: How HAP's CEO is Simplifying the Health Care Process
Terri Kline has been a health care executive for nearly 30 years. So, when a family member faced a health crisis, getting the necessary help should have been second nature to her. But it wasn't.
Living in another state at the time with her loved one, Kline ended up spending 10 years as a caregiver, trying to find the right doctors, the right coverage and the right overall care. And she learned that the process is much too difficult for patients and caregivers. Even though she knew the health care system well, it just didn't work for her.
She found too little communication among providers, too much difficulty getting in to see specialists, too much repetitive paperwork and too much information to learn in a short amount of time. And every day, all over the country, people face similar frustrations when dealing with the health care system.
"We have unbelievably fantastic physicians and health care professionals and impressive technologies. But it is very difficult to get through the system," she says. "I've personally experienced how frustrating and how time-consuming it is, and how many things we have to navigate to get the help we need."
Fortunately for us, Kline is in a position to help. She's the chief executive officer of HAP and executive vice president of Henry Ford Health System. When she joined HAP in 2016, she came with a goal: Ease the burdens of patients and plan members by simplifying and streamlining the health care process.
"I was fortunate to have the resources I did," she says. It made her wonder, "What about those who don't?" This question has driven her to make improvements in the health care system.
Changes at HAP
Along with Dr. Michael Genord, HAP's chief medical officer, Kline is leading an effort to:
Make it easier and more cost-effective for members to access care, with convenient options such as telehealth and retail clinics, and cost-saving tools, like HAP's Health Care Cost Estimator.
Redesign the care management team so all patients have access to a care leader who can advocate for them and help them navigate the system.
Develop "maps" to show a patient's likely journey through the health care system for common medical issues. A maternity map has been finalized, led by someone Kline calls a "maternity champion," a mom who has recently gone through the system and understands the needs and roadblocks. Next are maps for those who are about to be eligible for Medicare and those who are new to HAP. These maps help HAP find roadblocks and put programs in place to remove them.
Assist HAP members with accurate benefits information and how to manage coverage and claims.
If You Become a Caregiver
Maintaining your physical and mental health is essential to caring for others. Kline kept up her tennis games, which helped her exercise and release stress, provided social interaction and gave her some time to recharge.
And don't try to go it alone. Ask for care management help from friends and family. "My family was phenomenal," Kline says.
Plan Ahead
Medical emergencies can happen at any age, suddenly making you a caregiver of a young spouse, an older parent, a sibling or a friend.
So be prepared, says Terri Kline, HAP CEO. Her recommendations:
Get an Advance Directive
A lawyer can help you create this, but you can find forms at henryford.com/adform. What's most important, Kline says, is starting the discussion about what you and your loved ones prefer at the end of life. Share it with your medical team and your primary care physician.
Maintain Your Medical Records
Don't be shy about asking for your records. "It's your health. It's your body. It's your medical record," Kline says. Get a copy of your paperwork every time you see a medical professional. Keep it in a folder easily accessible to your family in case of a medical emergency.
Sign up for your doctors' online portals (Henry Ford Health System uses one called MyChart), which show whom you've visited, when and what for; diagnoses; and tests.
Create A Health Journal
Keep a record of your health in a notebook. Jot down any problems, large or small. Use our form to track providers and prescriptions here.
Document Your Health Care Providers and Prescriptions
Make a list of care management names, addresses and phone numbers of physicians you regularly see. Include information you would find in your medical records, such as the types of drugs you take, how much you take, which doctor prescribed them and each drug's purpose, and the pharmacy you use.
Download Our Free Health Info Wallet Card and Be Prepared for Emergencies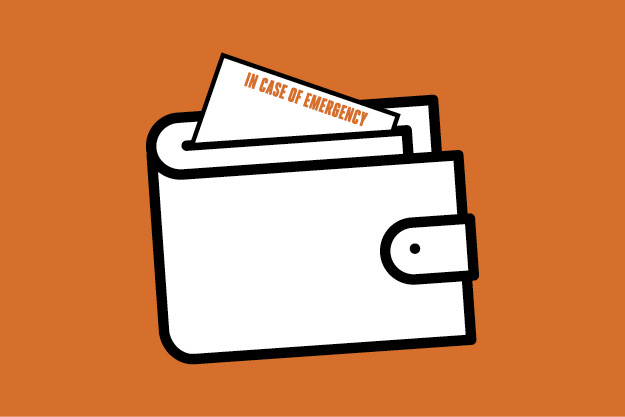 Personalize our easy form and always have your health information when you need it.
Categories:
Get Healthy