Curious about How Telehealth Works? HAP Member Tells All
It might seem odd to get health care outside of a doctor's office but getting to the doctor isn't always easy. You could be too busy to leave work, or maybe it's after regular business hours. Telehealth is health care delivered through your phone, tablet or desktop computer.

One Saturday morning, Connie Lafferty, Nexteer Benefits Director, woke up and realized she was experiencing a condition she had experienced before. It was already a busy Saturday, so rather than go to urgent care, she decided to try out HAP's telehealth services, provided by Amwell. She previously downloaded the Amwell: Doctor Visits 24/7 mobile app, so she was ready to use it.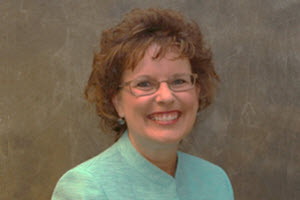 "After answering a few questions about my condition, Amwell provided a list of doctors from which I could choose to talk to. I was able to see a picture of the doctor, name, specialty of care, and if anyone was in line ahead of me. I chose a doctor that had one person ahead of me," she says.
Lafferty used her smartphone to video call with the licensed, board-certified doctor, who she says was very professional and caring. The entire experience took less than 15 minutes, which included her prescription being sent to her local pharmacy. The doctor also made sure to discuss potential side effects to the medication.
Laffterty recommends telehealth. "I think this is a great option to use for non-emergency care when you're not able to meet with your primary care doctor," she says. Using telehealth saved her time and she was able to continue with her busy Saturday.

Connie's tips:


"I recommend downloading the app right away so you don't have to remember how to contact telehealth."
"I made sure I discussed my treatment from telehealth afterward with my primary care physician, who supported the treatment and then logged that into my history."
It's easy and free to sign up. Here's how:
From your mobile phone or tablet:
Download the Amwell: Doctor Visits 24/7 mobile app
Enter your information and click "Sign Up."
When prompted for a service key, use: HAPMi
From your desktop:
Visit hap.amwell.com.
Enter your information and click "Sign Up."
When prompted for a service key, use: HAPMi
Categories:
Get To Know Your Plan