Make the Most of Your Next Doctor's Visit With Our Checklists
Make the most out of your office visits with this printable checklist – for adults and kids – to bring to your next appointment. Click the image for a print-friendly version.
For adults
For kids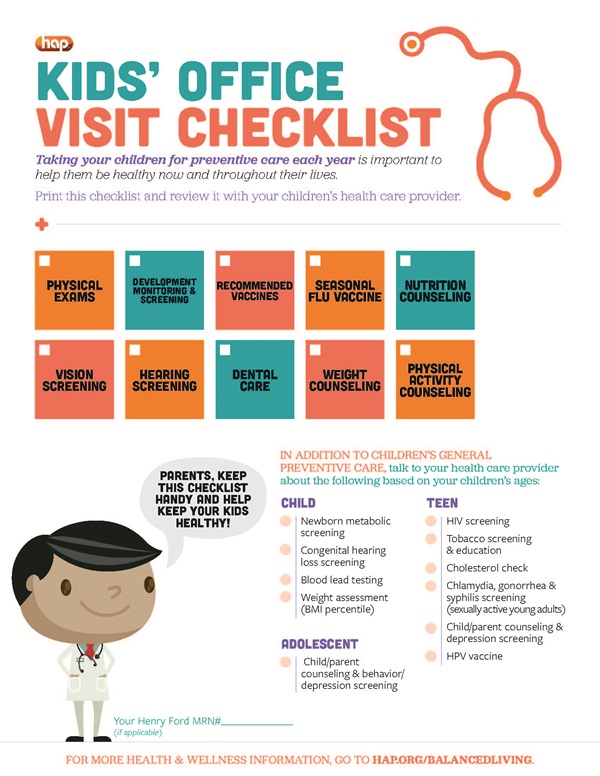 And for older adults
These checklists are bronze award winners from the 2017 Spring Digital Health Awards.
Categories:
Get Healthy