Should You Track Your Physical Activity? Yes! Here's why
Looking to increase your fitness, lose weight or just fit more physical activity in your day? Track your movement. Wearable activity trackers are like having a workout buddy on your wrist. Check out these 15 reasons to consider one, in this graphic provided by our friends at the Wellness Outlet, and then do some shopping with your HAP member-exclusive discount!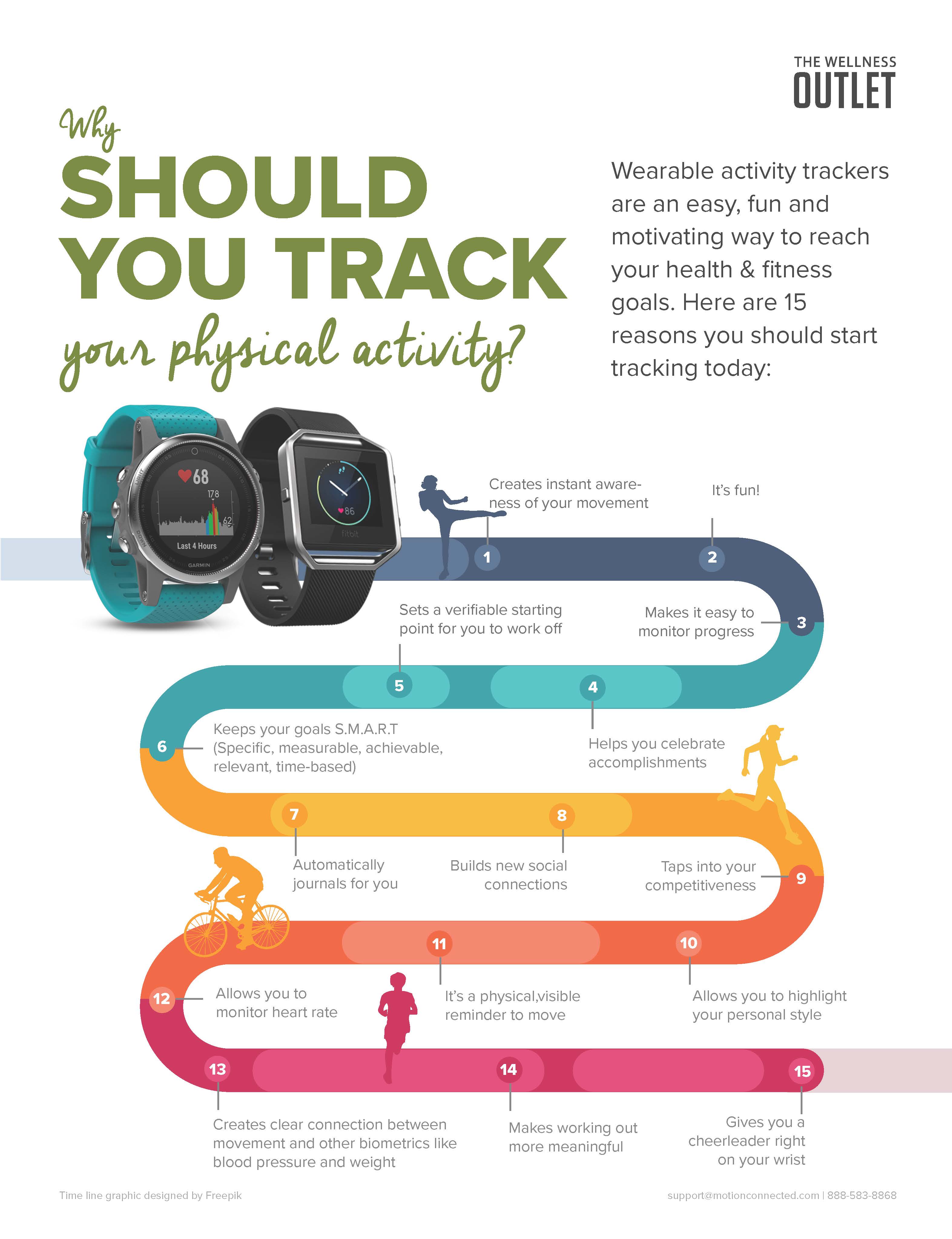 Get exclusively discounted pricing on a wide selection of popular fitness wearables from Garmin and Fitbit at The Wellness Outlet. HAP members get access to prices that can't be advertised to the general public, plus free shipping for this exclusive member promotion! Log in to your account at hap.org and click on "HAP Member Discounts" under the Quick Links Menu. Search for "The Wellness Outlet" to get your access code.

Sync your activity tracker with iStrive for Better Health and join us in step challenges, 5K training and more.
Categories: Get Healthy , Get Moving