Tools to help you find and compare prescription drugs covered by Medicare and benefits
We make every effort to ensure you receive safe, appropriate drugs. We have Medication Therapy Management and Utilization Management programs in place to identify potential problems and resolve them before they become an issue.
We also have a tool to make comparing drug plans simpler. If you're concerned about how to pay for your prescription drugs, we may be able to help with that, too.
Compare prescription drug benefits and costs
If your medication is covered by your Medicare insurance, you can use our online tool Express Scripts to compare prescription drug benefits across different plans. You also can compare plan options against current medication costs to choose the plan that best meets your needs. To use Express Scripts and see if your medication is covered, select your plan type below:
Medicare Advantage Plans 2023
Pick a plan and provide your ZIP code and medications. The tool does the rest. You'll be able to see premium costs, deductibles, initial costs and what you might pay during a coverage gap period.
Find out if your Medicare plan covers your prescription drug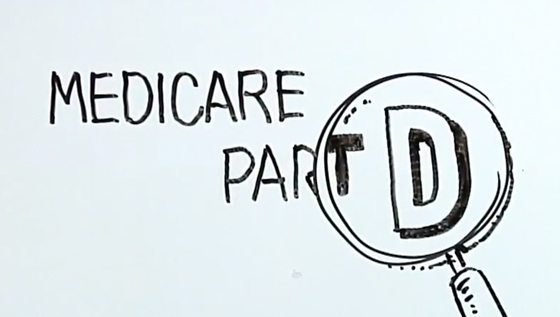 Medicare Part D explained
Medicare prescription drug coverage options in a nutshell. (Video, 3:43)
Open video transcript
Get help paying for prescriptions
If you have limited income, you may qualify for Extra Help with prescription drug coverage costs through the Medicare Part D Subsidy. If you qualify and enroll in one of our Medicare Advantage plans with prescription drug coverage, you may pay less for copays and premiums.
Fill a prescription
Members can get brand-name and generic prescription drugs at any of the 2,000 pharmacies in our network.