Welcome to HAP Empowered Medicaid
We have lots of plan choices to help your family stay healthy and well. We offer personalized help, so you'll better understand your health care benefits. When you join, you have access to more than 10,000 of our doctors. This includes doctors from the Henry Ford, Beaumont, DMC, and Ascension St. John systems. You also have access to other benefits like transportation to appointments, 24-hour nurse help line, medications, vision, maternity and care management services.
Medicaid programs through HAP Empowered:
Click the image below to view the member handbook PDF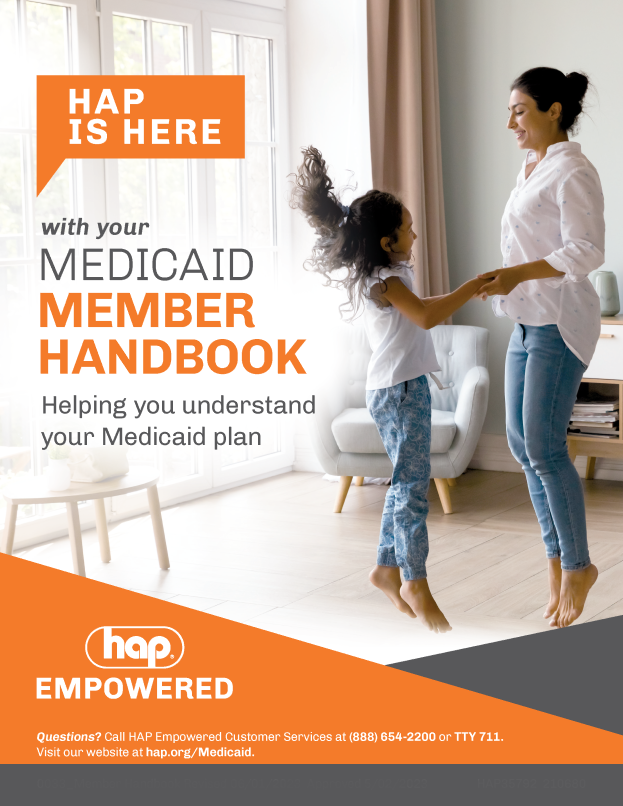 Any changes in phone number, email, or address should be reported to the Michigan Department of Health and Human Services (MDHHS). You can do this by going to the MIBridges website at www.michigan.gov/mibridges. If you do not have an account, you will need to create an account by selecting "Register". Once in your account, when reporting changes, please make sure you do so in both the profile section and the Report Changes area. The Report Changes area is what the local office will use to update the address for your case.