Laurie Doran
Senior Vice President and Chief Financial Officer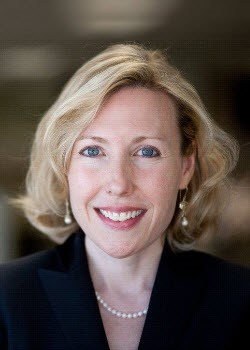 Laurie Doran was named senior vice president and chief financial officer of HAP in 2019, bringing to the organization nearly 30 years of comprehensive financial leadership experience in the health care industry.
Prior to joining HAP, she was a consulting partner to the Association of Community Affiliated Health Plans (ACAP) and served as a business strategy advisor to providers, payers, and government with a focus on growth opportunities, health plan operations and provider payment innovations.
She served as chief financial officer and chief customer officer of BMC HealthNet Plan, which was established by Boston Medical Center and is one of the largest Medicaid health plans in Massachusetts. In this role, she built and led a 250-person team responsible for accounting, actuarial, risk management, network management, medical economics, clinical informatics, customer service, marketing and sales.
Prior to spending 11 years at BMC HealthNet, she spent 12 years at Harvard Pilgrim Health Care in Massachusetts, where she led a variety of finance teams including medical economics, actuarial systems, reporting and analysis. Earlier in her career, she held positions at the Department of Veterans Affairs/ Veterans Health Administration, Group Health Incorporated, The Bristol Group, Inc. and Massachusetts General Hospital.
Doran holds a Master of Public Health degree from Yale University and a Bachelor of Science degree in Health Management and Policy from the University of New Hampshire.