President, ASR Health Benefits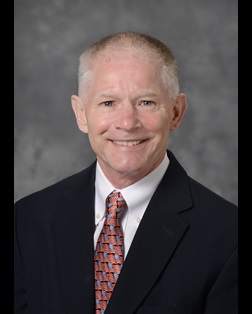 Since 2019, Christopher (Chris) Crowley has served as president of ASR Health Benefits, a wholly owned subsidiary of HAP. Headquartered in Grand Rapids, Mich., ASR Health Benefits is a third-party administrator that provides administrative services for self-insured employer group health plans. Under Chris' leadership, ASR and HAP have strengthened and enhanced their partnership to provide a complete range of benefit products and services to companies in a wide range of industries.
His career in health care leadership spans more than 30 years. Before joining ASR, Chris served as president of BeneSys, Inc., a third-party administrator specializing in Taft-Hartley Pension and Welfare administration. Prior to that, he was president of Cofinity, which is now a wholly owned subsidiary of Aetna. He rose to that position after having served as chief operating officer and vice president of operations at Cofinity/PPOM.
Earlier in his career, he was regional operations director at HealthSource, Inc. in Concord, N.H., and regional director at Cigna in Visalia, Calif.
Chris holds a Bachelor of Science degree in Administration, with a major in economics and finance, from The University of Michigan.